perfection protest!
I'm not blogging much because I am on fire writing a new book.  I'd write for 10 hours a day right now, if I could.  But, of course, I can't–so I have this crazy feeling every morning of excitement and tension as I wonder how much I'll be able to get down on paper before I have to leave the story and get back to my "real" life.  It's very intense–the longing I feel to just sit down and write for weeks and weeks with no interruptions.  But I also think it's good to be interrupted, too.  That intensity fuels the writing.
All this to say, there's no time for blogging right now, or tweeting, or goofing around online. There's no time for anything except for the bare essentials–writing and playing with my family.
But my pal Brené has a new book that's just come out, and this week she's inspired me to join her protest against perfection.  Of the many, many wise things that Brené says about life, her take on perfectionism–and how it isolates us from each other–really sticks with me. She talked about it in her first book, which I devoured.  Especially since I'm kind of the opposite of perfect.  My house is strewn with toys, my car hasn't been washed in months, and it's a good bet I'll be driving the carpool line in my pajamas today.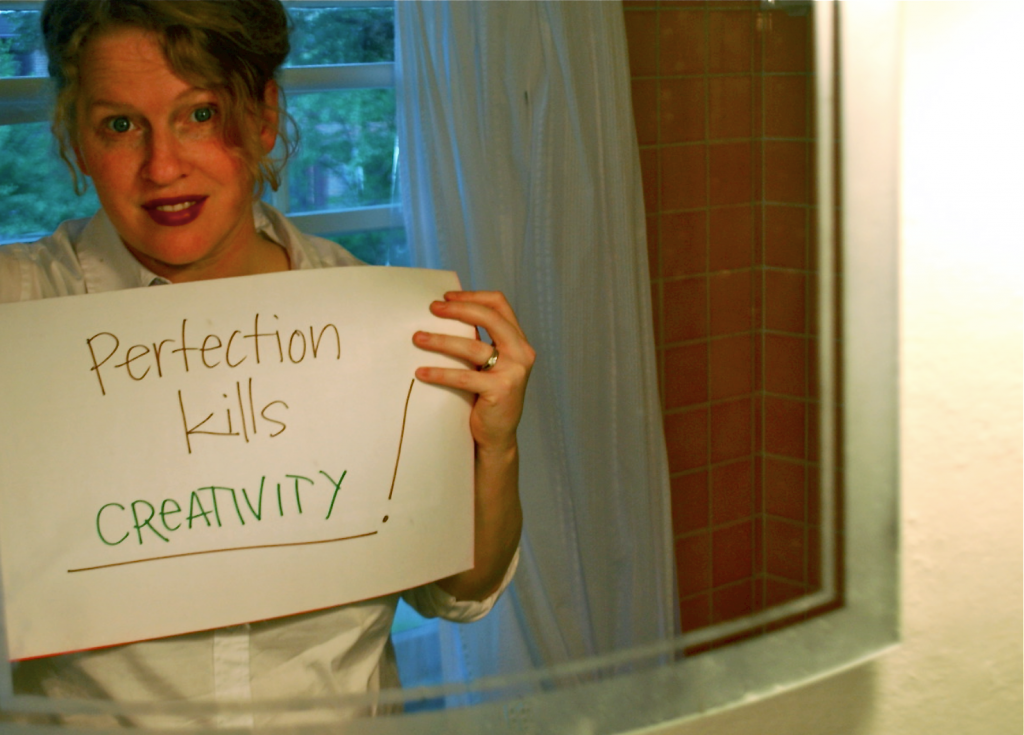 I just don't have the time.  Or the interest.  I'd much rather be writing this novel than doing my hair.  I'd much rather goof around with my kids than clean the house.  And Brené says that's a good thing.  Which is one of the many reasons I love her.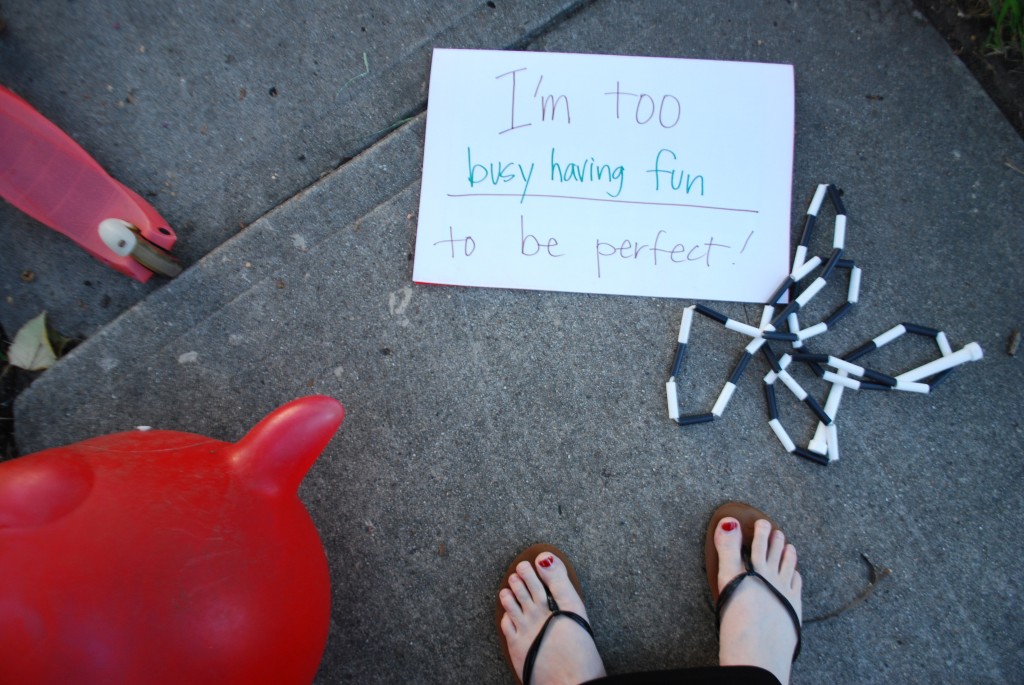 SO!  My first blog post in months!!  And my first giveaway ever!  If you want a chance to win a copy of her new book, leave a comment below.