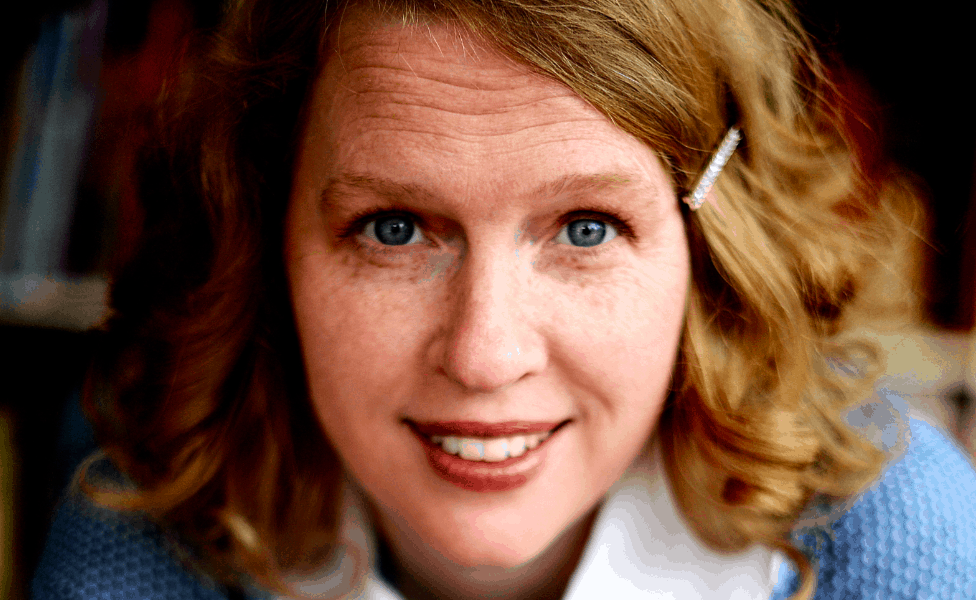 (photo: Karen Walrond)
Katherine recently signed a three-book deal with St. Martin's Press.  Her newest novel, Happiness for Beginners, was a Book Club Pick for InStyle, a Target Emerging Authors pick, a Top Seller on the Macmillan site, a Women's Fiction Best Bet for Heroes and Heartbreakers, and a Reading Roundup pick at SheReads.  Her next book is slated to go on sale in the spring of 2017.
People Magazine calls The Lost Husband, "A sweet tale about creating the family you need."  Library Journal calls Get Lucky a "thoroughly enjoyable girlish romp," and Kirkus Reviews likens Everyone Is Beautiful to the 1950s motherhood classic Please Don't Eat the Daisies: "Center's breezy style invites the reader to commiserate, laughing all the way."
The Dallas Morning News says, "Reading a book by Katherine Center is like having a long lunch conversation with an old friend you haven't seen for a while — familiar, cozy and satisfying in the most soul-nourishing way."
BookPage named Katherine a new writer to watch, the Houston Press named her a Top Ten writer in the city, and Instant Pictures recently optioned The Lost Husband for a movie.
Katherine's novels have been published in translation in Germany, the Czech Republic, the Netherlands, Portugal, and Hungary, as well as in the UK.  She has won a number of awards for her work, including the Girls, Inc. Strong, Smart & Bold Award, the Writers In The Schools Founders' Award, the St. John's School Maverick Award, and the Vassar College Fiction Prize.
Katherine loves to speak about writing, and reading, and how the stories we tell impact our lives.  She lives in her hometown of Houston, Texas, with her awesome husband, two sweet children, and their fluffy-but-fierce dog.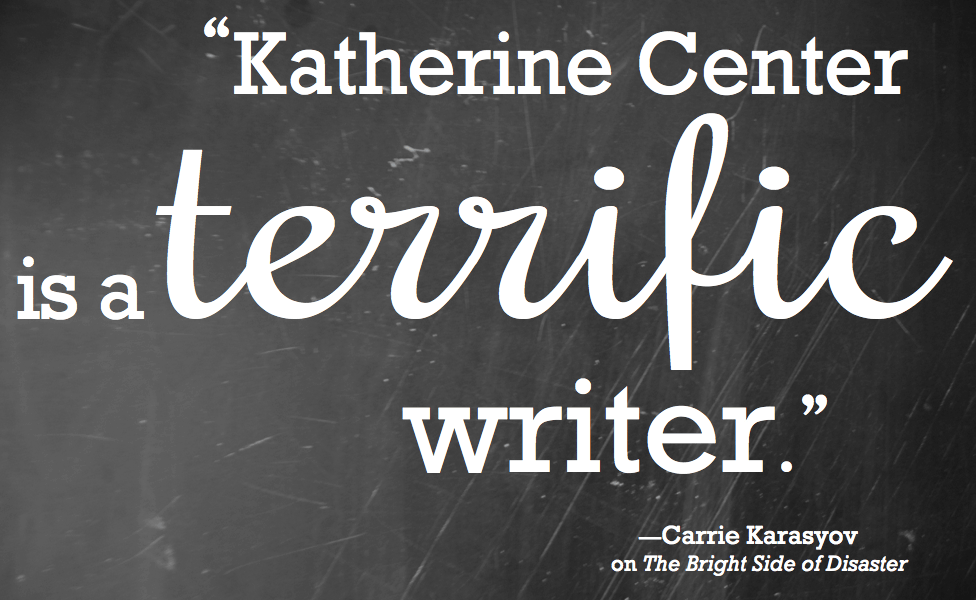 Here's Katherine reading an essay at her most recent book launch:
Here's a 3 minute video about Katherine's writing process.  Videography by Karen Walrond.
[responsive_vimeo 123988785]
Here's Katherine in a Public Service Announcement in support of creative writing classes for children:
And here's a video that Katherine did based on a letter she wrote to her daughter that's had 143,000 views on YouTube.  (That's Katherine talking, by the way!)
Here are a few features and interviews from around the web:  
Houston NPR
• Katherine's radio interview on Houston Matters  
Authorlink
• Q&A on Happiness For Beginners  
Bookreporter
 • Q&A on Happiness for Beginners
The Girlfriends' Book Club
• Interview about Happiness For Beginners  
1/2 DOZEN with Julianna Baggott
• Interview  
The Houston Chronicle
• Katherine Center Gets–and Gives–Inspiration From Famous Words  
USA Today
• "New Voices: Katherine Center"  
Houston Chronicle
• "Katherine Center's  First Book Delivers"  
Brené Brown
• "Katherine Center: The Lost Husband"  
Culture Map
 •  "Love on a Goat Farm"   
The Dallas Morning News
• "The Lost Husband"  
WDAY Radio Interview
with Christopher Gabriel  
Traveling With T
 •  Interview with Katherine Center  
LitJuice
• "Katherine Center on Book Clubs, Social Media, and How to Beat Procrastination"  
Indiana Wonderer
• "It's Katherine Center!"  
Success Diaries
 • "Interview on Writing, Publishing, and Success"   
Fargo Green Living
• "Four Questions for Katherine Center"  
Divine Caroline
 • "Talking Books with Romantic comedy Author Katherine Center"   
Angie Mizzell
• Interview with Katherine Center  
Readers Read
 • "Interview with Katherine Center"   
Maw Books Blog
 •  "Nicki Richesin's Interview with Katherine Center"   
Trashionista
• "Interview with Katherine Center"  
Ryan Rice
• "In the Car with Katherine Center!"  
BlogTalkRadio
Interview • "Katherine Center"  
(photo: 
Karen Walrond
)