(2004 • Wrote a novel.  Don't have any photos, but it bears mentioning.  Had, "Sell novel!" on to-do list, but then . . .)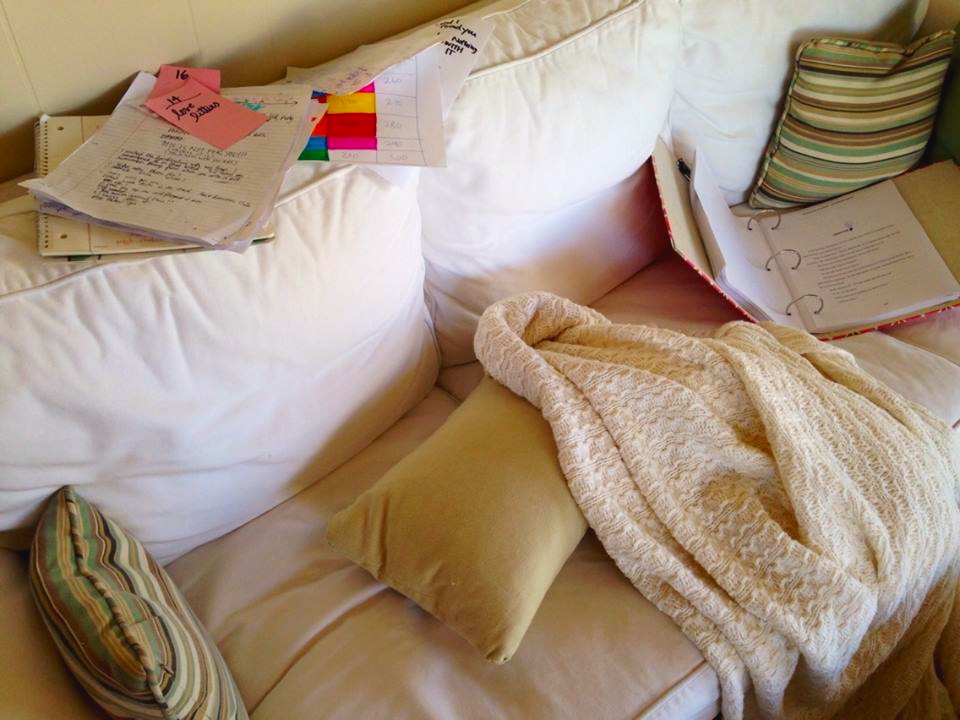 2014 • This is where the magic happens*.  #LuckySofa!  *The magic also happens in the bubble bath.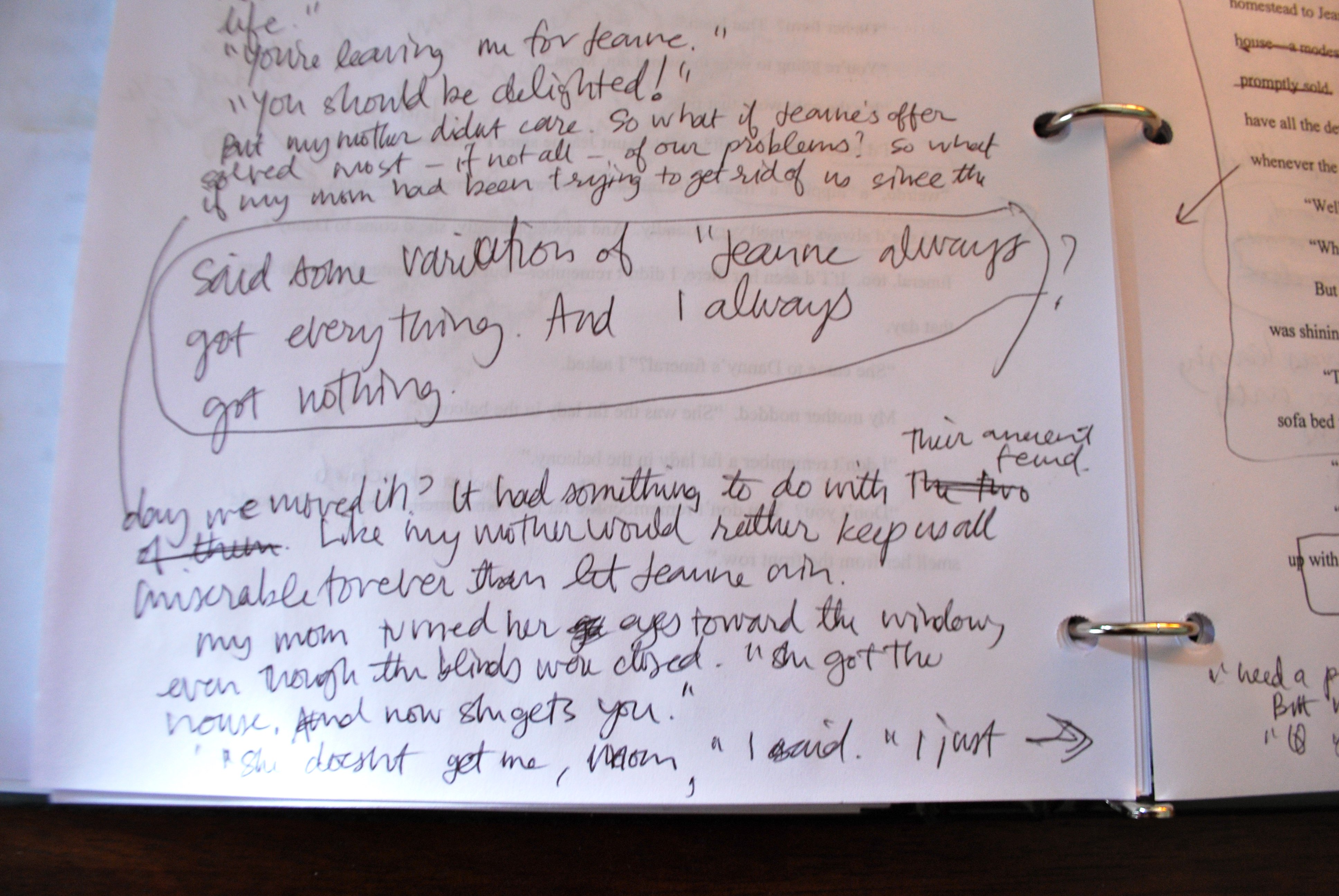 2010 • This is how I write. Type it all in, print it all out, then scribble the heck all over it.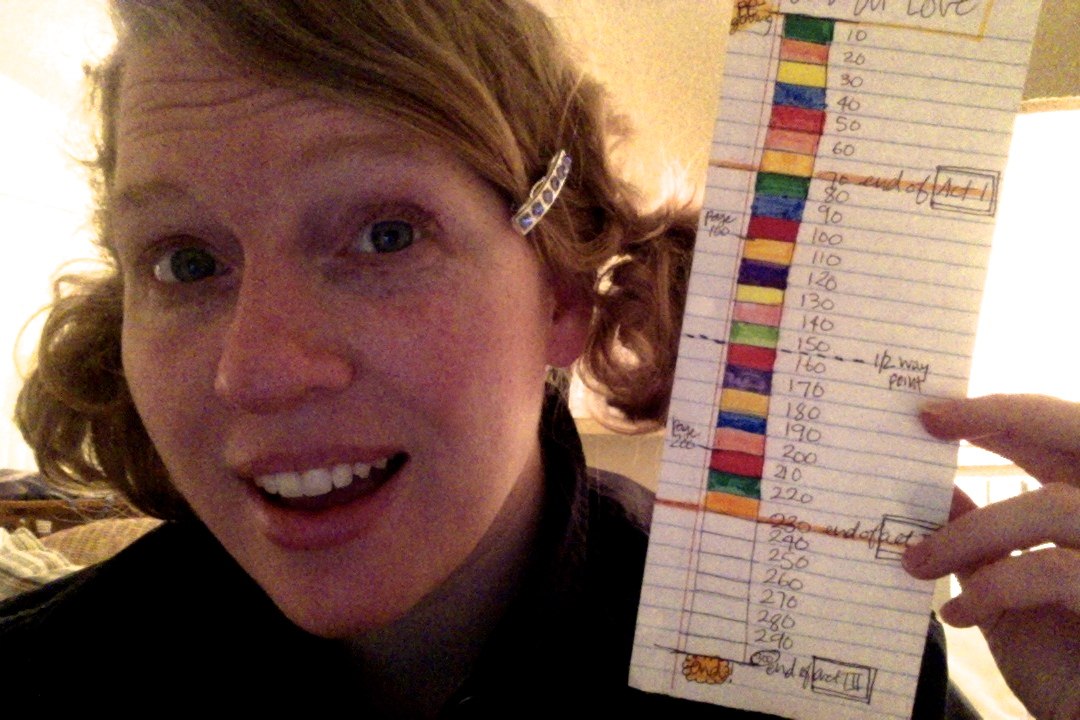 2013 • Sometimes when I have a long way to go on a book, I make a color chart, just for fun.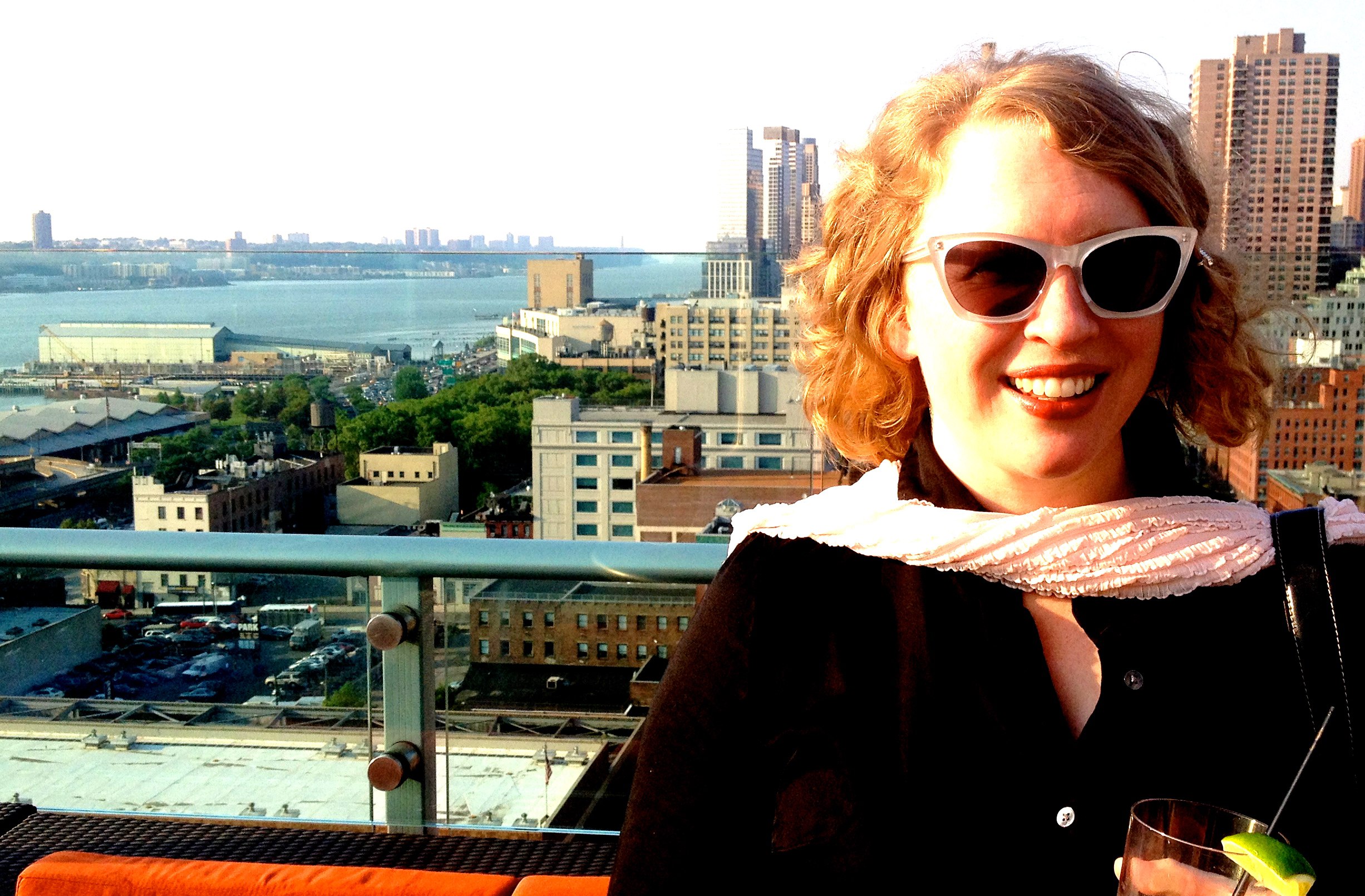 –and, every now and then going to a fancy People Magazine book party on a rooftop in New York.

*Author photo by Brett Chisholm.
Cafe photo by Karen Walrond.
Photo of Jenny Lawson by Jenny Lawson.